Client Notice about COVID-19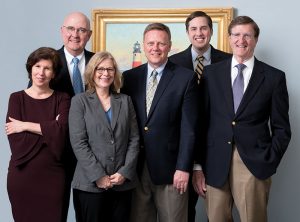 At Virginia Wills, Trusts & Estates we are concerned about the health and well-being of our clients and staff. Accordingly, we are carefully following the COVID-19 outbreak in our community. We are relying on information and guidance from local, state and national public health authorities, including the CDC, OSHA, and the Virginia Department of Health.
At this time, and in compliance with Governor Northam's Executive Orders, our staff will be working remotely as much as possible. For now, we will conduct all initial estate planning meetings and consultations via teleconference.
In order to adhere to current will signing formalities in the Commonwealth, we will continue to hold signing meetings of estate planning documents in person. However, we will follow modified signing procedures that incorporate recommended precautions intended to keep our clients and staff safe. View our modified signing procedures here.
We understand the importance of being able to communicate with and be accessible to each other. Please call (434) 817-4001 if we can be of help or if you have questions. If we are unable to answer your call immediately, please leave a message and we will endeavor to respond promptly.