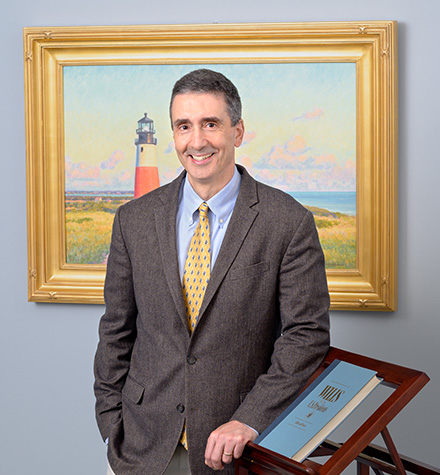 Rich DiMeglio joined the team at Virginia Wills, Trusts & Estates PLC as an attorney in 2022 and provides legal services and advice in the areas of Estate Planning and Estate and Trust Administration. Rich is a graduate of the United States Military Academy at West Point and the University of Virginia School of Law. He also earned a Master of Arts (MA) in Foreign Affairs from the University of Virginia Graduate School of Arts and Sciences and a Master of Laws (LLM) in Military Law from The Judge Advocate General's Legal Center and School. He is an active member of the Virginia State Bar.
Prior to joining the firm, Rich served in the U.S. Army for more than twenty years as a Military Intelligence officer and as a Judge Advocate (Army lawyer). His time in the military included numerous leadership and management responsibilities, and a very active legal practice across many disciplines, with assignments and combat/operational deployments around the world. Following his military service, Rich worked for more than seven years as a Program Attorney and Seminar Director for Virginia CLE®, the educational arm of the Virginia Law Foundation, where he planned and executed hundreds of legal seminars for attorneys across Virginia on diverse legal topics.
Rich is actively involved in several local non-profits and charitable causes. He is the President of the Clara Barton Competition Corporation, which assists the American Red Cross in conducting the annual Clara Barton International Humanitarian Law Competition for law students and military cadets. He is also on the Board of ParadeRest, Virginia, a non-profit dedicated to providing ways to engage and show appreciation to our military personnel, veterans, and their families in the local community. When not working or volunteering, Rich enjoys hiking, fitness training, watching his native Wisconsin sports teams, travel, and spending time with his family.